1. Tell us about your Project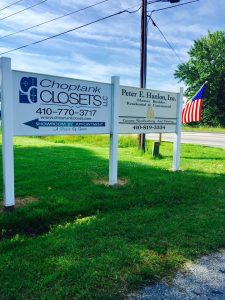 Come see our work!
We're so much more than just closets. We also design offices, garages, kitchens, bathrooms, and much more.
2. Free on-site Consultation

We'll come out and do a free on site consultation, take measurements, and come up with a design
3. Tour our showroom and Design review

See our showroom and review your design. We can make any modifications and decisions at this point.

See your design in all it's 3 dimensional glory with our state of the art cabinet software
5. We build your custom project in our workshop

With our sophisticated 5x10 Shopsabre IS510 we nest your design right to our machine to be cut, fabricated, and assembled for installation.

We come out and prep the space if needed, and send our crew to do the final installation.

Can't forget to get some quality pictures!
Reach out to us to schedule a free consultation with us at
410-770-3717